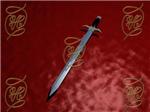 sword, velvet, red, weapons, armor, armor, sword, Sword, velvet, red, the weapon, an armour, a sabre
File format JPG, resolution: 2400h1800 points, the size of 600 CBT. Compiled in Blender. When purchasing a product officially allowed its use to create their own design projects.

Save a copy of the goods on your computer when you return there is copyright infringement! Before buying a preview look!
No feedback yet